Home > > Vacature Front-End Lead Developer MOMS
Front-End Lead Developer MOMS.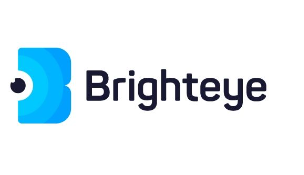 Function
As Front-End Lead Developer MOMS you are responsible for the development of new front-end functionalities and user-interface for the MOMENTUM Framework.
You develop new ideas and reinvent existing components with the latest technologies.
You work in close collaboration with internal colleagues and external parties
You report to the R&D Manager
Your Profile
You have the required certifications to be a Front End Developer and in possession of a Master or Bachelor's Degree in Computer Science or equal through experience.
You are familiar with JavaScript Framework, ASP.Net, ASP.net Core and C# and stuff
You have knowledge of modern HTML and CSS or any modern frontend framework (React/Angular/etc.)
You are willing te learn Blazor Front End Framework from Microsoft
You are motivated, creative and an analytical thinker with a good sense of humour.
You can work in an international team and you are able to share your knowledge to other co-workers.
You can take leadership of your projects.
You are well-structured and not afraid of deadlines
You are open and respectful towards other people and cultures
You can speak fluent English.
You are willing to work in Ardooie (Belgium) and to travel worldwide if necessary
Our Customer
Brighteye in Ardooie is an independent software supplier founded in Belgium in 2003. Today they have competence centers in 6 countries, supporting both local markets and global roll-outs for international customers.
Brighteye's Momentum software platform digitizes the entire Manufacturing Operations Management (MOM). The platform offers extensive Manufacturing Execution Software (MES) functionality, as well as modules for warehouse management or advanced production planning. The platform is a highly configurable and multilingual solution which, thanks to its modular architecture, can be precisely tailored to the specific needs of organizations. This means that they only have to implement those functions that they actually need.
Brighteye's unparalleled expertise, technological insight and customer-centric approach gives the company a clear lead in the European MOMS market and is well positioned for further growth.

Offer
A challenging position in a leading customer-oriented organization with international customers.
You will have the opportunity to contribute to an innovative technological platform that shapes industry 4.0.
A competitive salary with an extensive package of benefits (incl. company car)
Categorie
ICT
Locatie
ARDOOIE
Contactpersoon